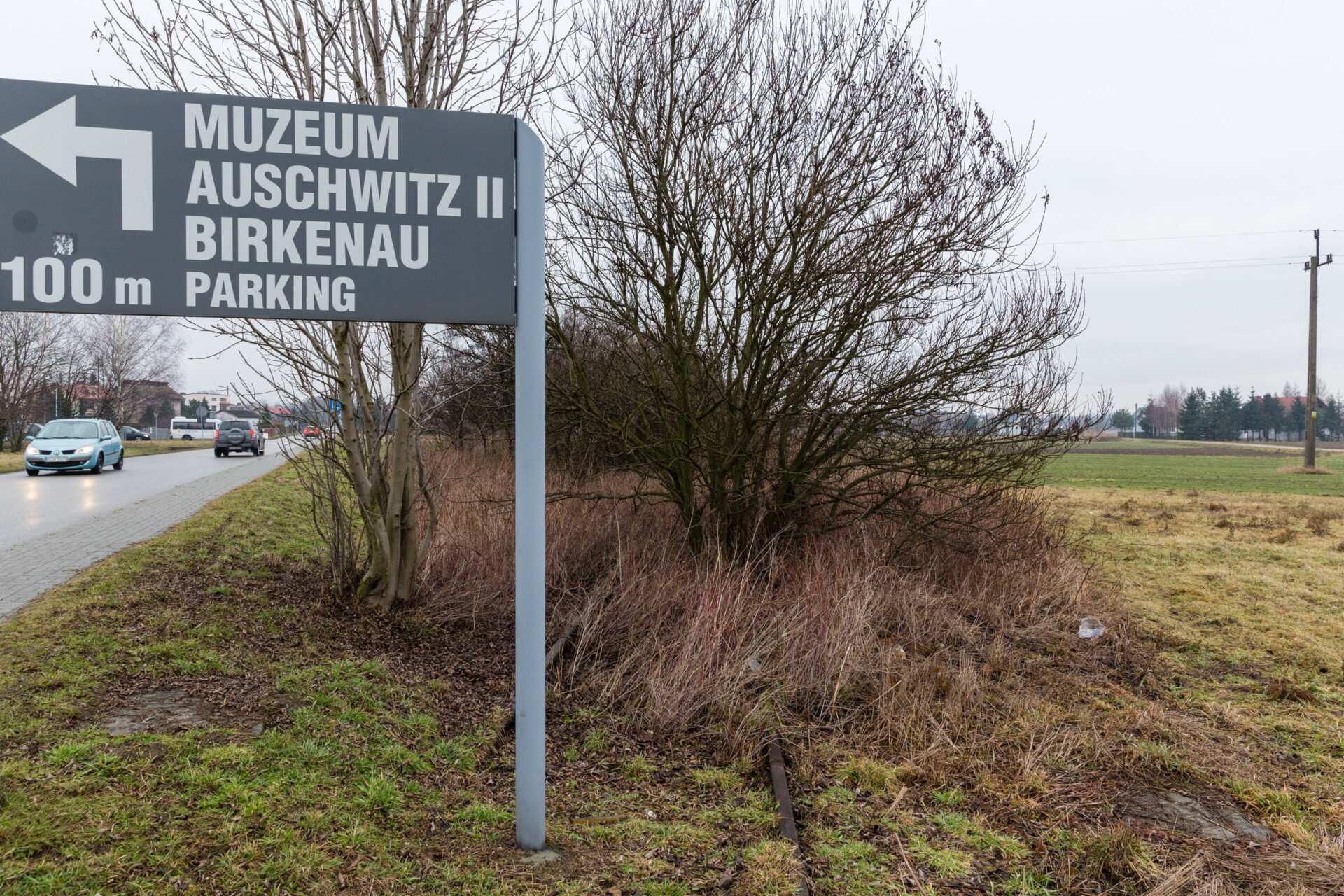 Access road to the new visitor center at the Auschwitz II / Birkenau extermination camp. The post stands in the track bed of the roailroad access road to the camp. (c) the arge lola
Auschwitz is a place that has been explored many times, researched for decades, visited by millions of visitors every year. Nevertheless, 75 years after the liberation of the former concentration and extermination camp Auschwitz-Birkenau, an almost unknown sphere exists in the immediate vicinity: the lives of people who, due to historical and biographical coincidence, have become neighbors of these places of horror.
The Stuttgart photographers Kai Loges and Andreas Langen (die arge lola) have documented the everyday life of people in today's Oświęcim (Auschwitz) and Brzezinka (Birkenau).
In the immediate vicinity of the former camp grounds, repeated trips to the site of a crime against humanity that is as inconceivable as it is unique have resulted in a large collection of images of the former sites and the inhabitants today.
The Jewish Museum Creglingen presents the traveling exhibition "Next Door. The Neighborhoods of the Auschwitz I-III Camps" in cooperation with the Landeszentrale für politische Bildung Baden-Württemberg, the Landesarbeitsgemeinschaft der Gedenkstätten und Gedenkstätteninitiativen in Baden-Württemberg (LAGG). The project "Next Door" was supported by the Kulturwerk der VG Bild-Kunst.
The exhibition will be opened on Friday, 17.09.20 at 7:30 pm at the Jewish Museum.
Exhibition period: 09/17 – 10/31/2020.
Opening hours: Sundays, 14:00 – 17:00.
(Other opening hours for groups on request)